The Fresh Hop Group produces the annual Fresh Hop Ale Festival in the Yakima valley each fall after the Hop Harvest. Each November, after the work of producing the festival settles down, a call for funding is issued to local Arts and Science organizations to fund specific projects.
With the exception of a small number of funds kept in reserve to assist in launching the following year's festival, all of the festival proceeds are granted to community organizations and projects.
The Fresh Hop Ale Festival is a non-profit organization whose goal is to present one of the country's top 10 beer festivals, celebrate the Yakima Valley's hops, and support Yakima county based arts and science organizations.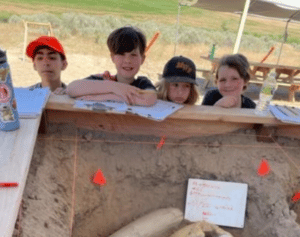 The funding that the Wenas Mammoth Foundation (WMF) received in 2022 from the Yakima Fresh Hop Group, as well as…
Read More
Yakima Area Arboretum
YMCA
Capitol Theatre
Yakima Maker Space
Yakima Valley Museum
Wenas Mammoth Foundation
On The Corner @ Central Lutheran Church
Downtown Association of Yakima
Yakima Coffeehouse Poets
Larson Gallery Guild
The Seasons Music Festival
Yakima Music en Accion (YAMA)
St. Joseph Marquette Catholic School
Tieton Arts & Humanities
ESD 105 - South Central Washington STEM